I'm Late, I'm Late!
It's still February by a whisker (tomorrow is February 29), but I'm feeling very much like the March Hare. One of my Facebook friends posted that today is "National Pancake Day". 
How could I have missed that?
Whether you call them griddle cakes, hotcakes, flapjacks, crepes, or crespelle, I  call them wonderful, quick, easy, filling, and just plain good. Sometimes we even have pancakes for dinner.
Here's a hearty, healthy recipe that takes a bit of planning (part of the batter needs to rest overnight in the refrigerator), but it's well worth the wait.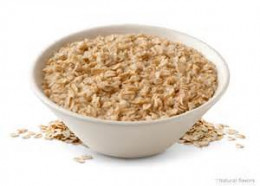 So What are the Health Benefits of Oatmeal?
Oatmeal is truly a "super food". Packed with soluble fiber and healthy nutrients, oatmeal is a nutritional super hero. According to the National Heart, Lung, and Blood Institute, elevated total cholesterol is a chief risk factor for cardiovascular disease. Soluble fiber-rich foods such oatmeal are effective way in reducing elevated cholesterol levels.
Sticking to a diet can be challenging if your appetite isn't under control. According to a study published in the October 2009 issue of "Molecular Nutrition & Food Research" a compound in oatmeal reduces appetite by increasing a hunger-fighting hormone. You can help reduce your appetite even further by consuming fibrous foods such as fresh fruits and vegetables with your bowl of oatmeal.
And then, there is colon cancer. According to the National Cancer Institute, almost 50,000 adults die each year from colon cancer. Antioxidants help reduce colon cancer risk by fighting cancer-causing compounds known as free radicals. Oats are rich in a class of antioxidants known as avenanthramides, which may help reduce colon cancer risk (December 2009 issue of "Nutrition Reviews").